AVIATION SERVICES
SINCE 1989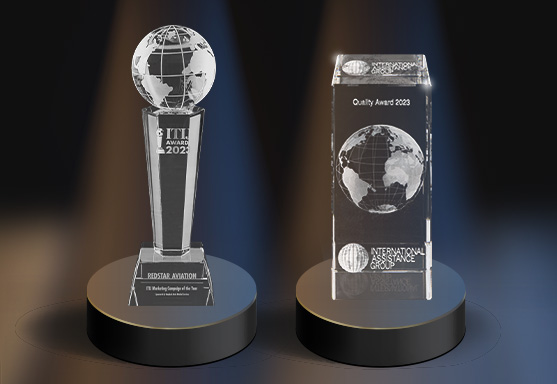 A Double Triumph for Redstar Aviation
As Redstar Aviation, we share the excitement of the "Marketing Campaign of the Year Award" which we have won at the ITIJ Awards within ITIC Global Conference 2023 in Barcelona, Spain. Additionally, we are honored to be nominated as the winner of IAG's prestigious 'Quality Award' as an Accredited Service Provider in the industry, announced at the IAG Quality Award Ceremony.  ...
A company Like No Other
Uniquely placed at the Istanbul Atatürk Airport (LTBA) Redstar Aviation is the first and only globally accredited Aero-Medical Operator in Türkiye. Dedicated to excellence, safety, and the highest quality in the specialized field of aviation medicine, Redstar Aviation is a global leader. 
An outstanding aero-medical company with a rich history, Redstar Aviation operates an extensive dedicated fleet, consisting of five Bombardier Learjet 45 XRs alongside two Challenger 605s for Air Ambulance operations as well as three Leonardo AW139s for Offshore transport services. 
With a combination of an in-house multilingual alarm center, powered by a hand-picked staff of qualified skilled medical doctors, flight nurses and operations experts, Redstar Aviation clearly demonstrates that its commitment to the highest standards in aviation and medicine are unparalleled in the industry. With a fleet equipped with state-of-the art equipment, Redstar Aviation operates worldwide, including war zones.
Stand-out quality combined with top-notch engineering expertise, a true one-stop-solution, Redstar Aviation's range of services also includes MRO Services, Aircraft Management as well as the Type Rating Courses for pilots and 147 Type Training in Maintenance. 
33
Years Experience
Learn more about our capabilities, solutions and latest updates on services, fleet, innovation and everything aero-medical.
Accreditations & References